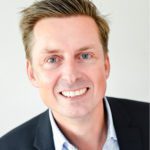 Carl-Johan Gustafson
Chairman of the Board
MSc. International Business & Economics
CEO at Nattaro Labs AB
Carl-Johan Gustafson is a result orientated business director with more than 20 years of experience from international sales and marketing. CEO at biotech company Nattaro Labs. Carl-Johan has held leading commercial positions at international companies such as TePe Oral Hygiene Products and Weight Watchers.
Sales, strategic growth management and business development are favorite fields of expertise and Carl-Johan is also engaged as lecturer in growth and strategic marketing at IHM Business School.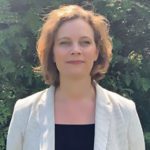 Helena Nicklasson
Board Member
PhD Pharm
Director, Pharmaceutical Development at Ferring Pharmaceuticals A/S
Helena has 25 years' experience within Pharmaceutical R&D, especially drug product design and manufacturing, drug delivery and sourcing of pharmaceutical services.
Helena has experience from leading national and international teams and projects in small, medium and large size pharma companies, including AstraZeneca, Ferring Pharmaceuticals, Pergamum and Dermagen, covering various aspects of pharmaceutical development from preclinical trials to Phase 3 and launch. 
Helena is a member of the steering committee of SweDeliver (previously Swedish Drug Delivery Forum), a Vinnova funded competence center in Drug Delivery.

Martin Lindsjö
Board Member
Principal Scientist at Magle Chemoswed AB
Martin has 15 years' experience within pharmaceutical development and acquired specialization in solid state analysis and drug delivery by inhalation. He earned a PhD in inorganic chemistry from Royal Institute of Technology, Stockholm, in 2005.
Between 2005 and 2018, Martin worked at AstraZeneca in different analytical chemistry roles and with projects at different stages of development. More recently he has been at CR Competence working with a broader range of physical and analytical chemistry problems.
Currently, he is Principal Scientist at Magle Chemoswed AB with responsibilities as a project manager.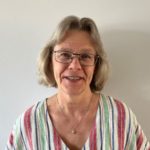 Gunilla Petersson
Board Member
PhD in Analytical Chemistry
Company Director at Inhaled Delivery Consulting AB
Gunilla has 30 years' experience within Pharmaceutical R&D holding multiple different roles in AstraZeneca, AZ, covering from Phase 1 to industrialisation. Main focus has been on development of inhaled medicines and associated drug delivery technologies, both from technology scouting and leading innovation projects. Gunilla has more than 10 years of due diligence reviewing external inhalation drug project opportunities for AZ and has given scientific support to AZ commercial and marketing organisations for more than 25 years promoting inhaled products on the market.
Gunilla has served as a board member in European Pharmaceutical Aerosol Group, EPAG and International Pharmaceutical Aerosol Consortium, IPAC-RS and has recently been instrumental in establishing Swedish Inhalation Network, SwedIN.
Gunilla earned her PhD in Analytical Chemistry in 1993, Lund University. Currently she is leading her own company Inhaled Delivery Consulting AB.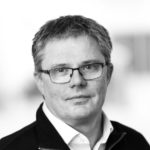 Per-Ola Önnervik
Board Member
Head of In Vivo Biology at Truly Labs AB
Per-Ola has over 30 years of experience of drug discovery with the major focus on in vivo pharmacology. The main disease areas have been respiratory diseases and rheumatoid arthritis. At Astra Zeneca R&D Lund, Per-Ola led the set up and coordination of major global collaborations with world leading academic groups in the field of COPD. In addition, Per-Ola has several years of experience from line management and senior scientific roles within discovery organisations. Later, he took on a role in the clinical organisation where he led clinical trials. In 2012 Per-Ola joined Truly Translational as Principal Scientist. Since 2015 Per-Ola holds a position as Head of In Vivo Biology at Truly Labs AB.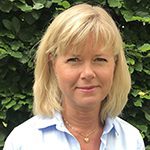 PhD of Pharmaceutical Science
Node Director, Unit Manager Node Office, Clinical Studies Sweden – Forum South at Skåne University Hospital, Region Skåne
Ann has a broad background in life science research and development from more than 30 years within the pharmaceutical industry and the healthcare sector. She is experienced in leading global teams to deliver clinical trials, European projects, national collaborations, as well as business development projects.
During her 18 years within the pharmaceutical industry, she gained knowledge from both emerging drug products and products for launch. She has broad experience of drug discovery and development of inhalation products and medical devices from different scientific and leadership positions in preclinical-, pharmaceutical- and clinical R&D.
Ann earned her Ph.D. in Biopharmaceutics in 2002 at the Faculty of Pharmacy, Uppsala University, Sweden. Her primary field of research was pulmonary drug absorption and its relation to drug physicochemical properties.
Currently, she holds a position as Node Director in Clinical Studies Sweden, a national research infrastructure that strengthens national and regional conditions for conducting clinical studies.