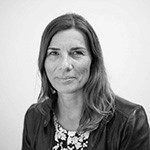 Lina Boreson
Chairwoman of Board
Chief Operating Officer at SmiLe Incubator AB
Lina Boreson is a senior leader with two decades of experience within life science. The recent years she has, as chief operating officer and business coach at SmiLe, focused her engagement on driving innovation, equality and entrepreneurship in the intersection of academia, public partnership and industry. Lina also has extensive experience from the pharma and biotech industry in strategic and operational commercial positions and international assignments at Biogen. Lina is a certified board member and she serves as a board member at the Medical Faculty at Lund University and SmiLe Inject Capital AB.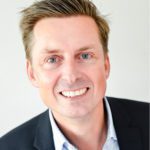 Carl-Johan Gustafson
Board Member
MSc. International Business & Economics
CEO at Nattaro Labs AB
Carl-Johan Gustafson is a result orientated business director with more than 20 years of experience from international sales and marketing. CEO at biotech company Nattaro Labs. Carl-Johan has held leading commercial positions at international companies such as TePe Oral Hygiene Products and Weight Watchers.
Sales, strategic growth management and business development are favorite fields of expertise and Carl-Johan is also engaged as lecturer in growth and strategic marketing at IHM Business School.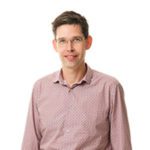 Martin Lindsjö
Board Member
Principal Scientist at Magle Chemoswed AB
Martin has 15 years' experience within pharmaceutical development and acquired specialization in solid state analysis and drug delivery by inhalation. He earned a PhD in inorganic chemistry from Royal Institute of Technology, Stockholm, in 2005.
Between 2005 and 2018, Martin worked at AstraZeneca in different analytical chemistry roles and with projects at different stages of development. More recently he has been at CR Competence working with a broader range of physical and analytical chemistry problems.
Currently, he is Principal Scientist at Magle Chemoswed AB with responsibilities as a project manager.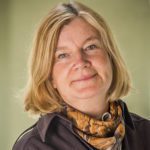 Ursula Hultkvist Bengtsson
Board Member
PhD, Assoc Prof
Founder and CEO MultiHelix AB
Deputy chairman of Obducat AB
Chairman of Science Skills
Ursula has worked in life science for almost 30 years. In 2016 Ursula founded her own company, MultiHelix AB, building alliances in life science, running a Think Tank and an international secretariat for life science clusters present in Wales, Belgium, Canada and Sweden with agreements to expand into China, Switzerland and Slovenia. 
Ursula has worked as EVP of Medicon Village, a life science village for research, innovation and business, since the start in 2012 being responsible for the strategic development.
Ursula joined AstraZeneca in 1995 and have held a number of roles ranging from early drug discovery to commercial roles. Ursula also led an Inhalation Advisory Team to explore new opportunities for inhaled drug delivery in AstraZeneca. 
Prior to AstraZeneca, Ursula worked at Gambro, Sweden and at Sandoz, Switzerland. Ursula earned her PhD in Animal Physiology in 1988, Lund University, and became Associate Professor in Bio Pharmaceutics in 2003, Uppsala University.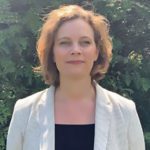 Helena Nicklasson
Board Member
PhD Pharm
Director, Pharmaceutical Development at Ferring Pharmaceuticals A/S
Helena has 25 years' experience within Pharmaceutical R&D, especially drug product design and manufacturing, drug delivery and sourcing of pharmaceutical services.
Helena has experience from leading national and international teams and projects in small, medium and large size pharma companies, including AstraZeneca, Ferring Pharmaceuticals, Pergamum and Dermagen, covering various aspects of pharmaceutical development from preclinical trials to Phase 3 and launch. 
Helena is a member of the steering committee of SweDeliver (previously Swedish Drug Delivery Forum), a Vinnova funded competence center in Drug Delivery.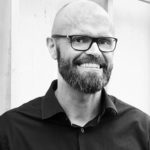 Jonas Svennberg
Board Member
MFA, Industrial Design
Managing Director at Zenit Design
Jonas Svennberg is an industrial designer with 20 years' experience from a wide range of products and business categories. He has studied at the Institute of Design in Umeå and at Konstfack in Stockholm.
Project experiences span from medical devices and medical packaging via consumer gods to industrial appliances. Beside the work as CEO at Zenit Design he spends most of his consulting time educating clients and students in design methodology and giving them hands on coaching.
He is arguing to use design methodology with experienced designers to leverage product and service development.
Beside acting as consultant, he has over the years been engaged as lecturer in many different places, both at design schools, engineering schools and at various conferences.